Shifting gears, I want to talk about my experience in shopping in high-end retail. A lot has changed in recent years with the services I've received at these kinds of stores.
Lets rewind a few years to when I was a student at the College of Charleston. I walked into the Brooks Brothers store on King Street wearing rainbow sandals, a hooded sweatshirt, and shorts. I was dressed about as casually as I do these days when I go to the gym.  I don't know that I've been ignored inside of a store in my life (well, other than Walmart, but that is for another day) to the level I was that day.  Looking back, I probably looked like a slob and more than likely didn't look like I could afford anything in the store, but even so, they could have been friendly at the time.  It didn't seem to hurt them, at least in this case.
In recent months, I've returned to stores like Brooks Brothers, Banana Republic, and Nordstrom's, but dressed in a completely different way. I want to describe the experiences I've had in these stores recently.
Let's start with Brooks Brothers since that is where I started with this. Following brunch with my friend Charles, we meandered over to the Brooks Brothers in Downtown Pittsburgh.  As I walked into the store, there was a piece of me that could hear Julia Roberts in the film Pretty Woman trying to burst out.

We entered dressed in sports jackets and dress shirts.  Unlike my experience in Charleston, we were swiftly greeted by a salesperson who checked to see if we needed any help. In what I can only describe as a stereotype, I walked directly to where I thought the sales rack would be.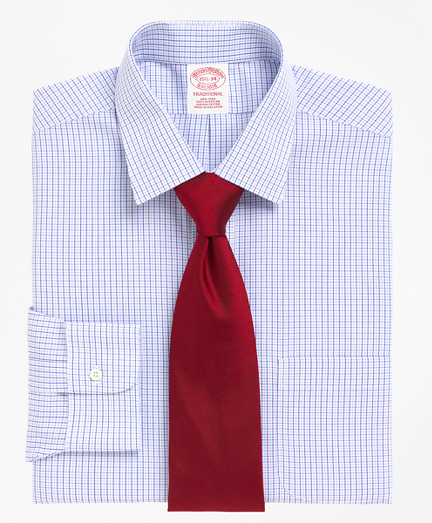 After looking a bit confused, the salesperson came over and directed me to the bin with my size (15) and described which shirts were the fit I was looking for based on their label (slim fit). With a little help from Charles, I found a shirt I liked and the salesperson saw me looking around and offered me a dressing room to try on the shirt. She stood close by to make sure I didn't need anything and gave her opinion of how the shirt looked when I came out to look in the mirror. I felt skeptical and got advice from Charles.
After this, I decided  to also buy a plain white dress shirt to wear to the event I was headed to the next day. I described to the salesperson the cut of the shirt I was looking for and she ran over with a freshly packed shirt for me to try. After trying on the shirt, I found the sleeves to be too short. She ran in back and found the right sleeve size in the right cut (slim fit), collar style (spread), and sleeve style. I quickly tried on the correct size shirt and looked at it in front of a mirror along with Charles.
I handed the salesperson the other shirt I had picked out and changed back into my own shirt.  I finally walked over to the register where the salesperson had folded up the first shirt I had tried on and quickly folded the other. She asked for my name to look up in their database and then told me my total for the day. After paying, she came out from behind the register with my bag and her card in the other hand and encouraged me to let her know if I needed any more shirts or anything else.
This experience was obviously a lot more positive that my initial experience. I found the attention of the salesperson to be somewhat intimidating at first, but that changed as I became more comfortable inside the store. My experience in the store made me feel more positively about the Brooks Brothers brand that I already felt. The combination of service and quality products that I've bought have created a sense of brand loyalty for me.